President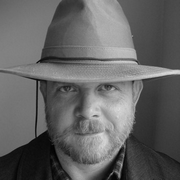 Rod is one of the founders of Daily Data, having begun his IT career work while still studying at the University of North Texas in 1980. His original interests computer programming have taken a back seat to server and network administration.

Experience spanning thirty years covering programming, network design and implementation, and systems administration. Currently manage team responsible for administration of networks totaling approximately 200 Linux, Windows and OS-X workstations and servers with associated routers and switches, including custom applications to assist in the management. Primary current focus is Linux (Debian based), especially in a virtual environment primarily focused on Xen and Virtualbox, and back end CGI programming tasks.
Operating Systems
Current proficiency under Linux (Redhat and Debian derivatives). Work with Microsoft and Apple OSX computers on a regular basis Current experience implementing and managing virtual servers using Xen (Linux and Windows based virtuals). Also have old experience in a wide range of operating systems including many flavors of Unix, all MS operating systems (from DOS to Windows 7), CP/M, Apple OS, IBM 360/370 DOS, VMS, and Solaris. NOS's include Unix, Windows, Novell Netware (through v3.12) with experience in mixed NOS environments.
Communication skills
Excellent communicator, especially when trying to convey technical information to, or extract requirements from, non-technical end users. Have worked all facets of network and software projects including analysis, creation, documentation, alpha and beta test, training and troubleshooting. Have worked as a professional trainer in a wide range of technical subjects, including networking and software design.
Hardware
Current experience in x86 based systems with limited ARM implementations (mainly for routers). Also have out of date experience in Z-80 and 6502 based micro computers, and IBM 360/370 mainframes. Experienced network installer and x86 based hardware troubleshooter.
Programming Languages
Main proficiency is in PHP, Perl and SQL. Learning Python. Also have out of date experience in C/C++, Pascal, Assembler (8088, 8080, Z80, 6502 and IBM 360/370), Logo, Forth and various macro languages. Proficient in MySQL, with experience in MS-SQL, Oracle, Sybase and Interbase. Projects include CGI based database utilities, Document Management, Scheduling, Inventory Control, Invoicing and POS. Have extensive experience in various types of business programming, web based programming (CGI), and especially writing front ends to databases including dBase III, MySQL, Sybase, and Oracle.
Technical abilities
Have above average training in mathematics, with experience working on technical software.
Education
Training in electronics (US Navy) 60+ hours toward Computer Science Degree (University of North Texas) Associates of Electronics Technology Degree (Lee College).
Military
United States Navy, 1976-1979, Honorable Discharge, E3 Texas Army National Guard, 1979-1986, Honorable Discharge E5